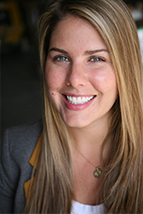 Krista Korinis, Principal
As a proud minority business owner, Krista dedicates her time to growing Global Installation Resources. Through social media, community outreach, and as an active member of many networking and trade organizations such as:
CREWNJ (Commercial Real Estate Women of New Jersey)
Professional Women in Construction (PWC)
Women's President Educational Organization (WPEO)
The New Jersey Association of Women Business Owners (NJAWBO)
Morris County Chamber of Commerce
The Girl Scouts
Fortune 500  Supplier Diversity Forums
Krista has been able to contribute to the success of both her business and fellow business associates.
Krista earned her Bachelor of Science in Business Administration with a concentration in Marketing from Bryant University in 2003. She spent the next 6 years in the commercial flooring industry before following her passion to become an entrepreneur in early 2009. A consummate professional, Krista's diligence, strong work ethic, and empathetic charm allow her to build a strong rapport with her clients, whether they are old friends or working together for the first time.  She resides in Riverdale, New Jersey with her husband Justin.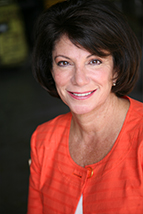 Marge McCabe, Principal
With 25 years' experience in the office furniture industry, Marge's entrepreneurial spirit led her to partner up with Krista and form Global Installation Resources. Marge helps her clients find cost- effective installation solutions that meet their timetable and budget objectives by developing accurate estimates, managing the installation crew, and coordinating the project requirements. Expertly managing relationships with both the Union and their members as well as her clients, she continues to contribute to the successful growth of Global.
Marge is a Rutgers Alumni with an Economics Degree and 10 years' experience in the Financial and Banking industry. Marge is well regarded as a professional of integrity, fairness and strong work ethic. She and her family reside in the Morris County area.